Here you will find academic classes including nature study, art and music classes, and theater groups.
Don't forget that much of the time homeschoolers organize their own group classes through a support group or local network. Get involved and you'll be surprised to learn how many activities are going on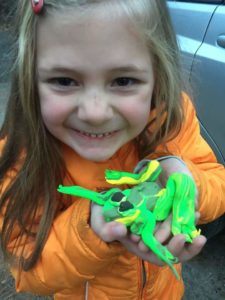 .
Language Arts, Math, Science, History, and Foreign Language
VLACS, the Virtual Learning Academy Charter School is New Hampshire's statewide online virtual public high school and middle school where we offer students the opportunity to learn at their own pace from anywhere.
Tuition Free for all students residing in NH
We accept out-of-state students
Students are part or full-time
An approved NH Public School
Over 125 certified instructors
Over 100 MS, HS and college classes
On-going registration. Start anytime!
Each student receives one on one instruction from his or her instructor. Learning at their own pace allows the student to fully comprehend every lesson, every test and every course. Course material is accessible 24/7. As long as students have computer access, students can attend a course anytime, from anywhere which means students can work on a course at night or the weekend, part or full time.
VLACS offers bi-monthly Virtual Open Houses for parents who are interested in learning more about VLACS.
Learning History with Fine Arts in Manchester
F.A.I.T.H. (Fine Arts Integrated Through History), is a parent run co-op that meets in the Manchester area on Tuesday afternoons from September to April. F.A.I.T.H. IS A Christ-centered, fine arts exposure program where history is taught both as an individual subject, as well as being integrated into music, art, and drama by paid instructors.  Students are fully immersed in the time period as they do art projects, stage plays, and study music of the age. Classes for ages PK through high school are available.  Our blog, http://faithfinearts.blogspot.com, provides a more complete picture. For more information about FAITH contact Kristina Mitchell at mitchells@onemacworld.com, Phone/text: 603-344-6827.
The All Learners Language & Culture Center, LLC, teaches students of all ages (starting at 4 years) and offers classes in Spanish and French. Students are grouped according to their age group and learn language through art and crafts, games, and hands-on activities. Private tutoring is also available for students of all abilities.
Class rates start at $20 per student per class; discounts are available for families with more than one student and for registering for multiple classes. Classes are offered in the Nashua, Manchester, Bedford, and Dover area. Call Lindsay at 603-986-7001, office at all-learners.com (please assemble the email address for it to work).
Science Workshops for Kids
Renaissance Kids in Derry offers workshops for kids ages 4-11.  Build your child's problem solving skills and perseverance with our workshops. They will learn about science, technology, robotics, and much more!  https://renaissancekid.org/products
French, Chinese, German, and Spanish at One World Language School
One World Language School is a 501(c) nonprofit organization based out of Durham, New Hampshire. Our mission is to make foreign language learning accessible at a young age, starting as early as 5 years old. The primary languages that we teach include French, Chinese, German, and Spanish. We have been teaching foreign languages for over a decade by using our one of a kind teaching curriculum, and game materials. Students are engaged with learning a foreign language, and they are enjoying it. We are currently accepting students to join our language program that begins in October 2017. Space is limited to 8 students per class.
Visit our website;  http://www.new.oneworldlanguageschool.org. For questions, please call or email Pranav Dadarwala; 207-370-8398 or pranav@oneworldlanguageschool.org
Writing Classes!
Learn how to write and publish a children's book. Classes are designed to increase the desire to read, develop writing skills, improve math and vocabulary, and build self-esteem. The personal interaction with children's author, Layne Case, provides an opportunity to learn what it takes to achieve published status. Weekly classes will inspire children to want to become authors/illustrators, exciting them about reading and writing in a fun and creative environment. For more details, please contact Layne Case at info@amitypublications.com or visit her website at www.amitypublications.com.
French Classes
The Franco American Center in Manchester offers French language classes for homeschoolers, including a French Adventures class with field trips to reinforce French language learning. For more information check http://www.facnh.com/french-classes/ or call (603) 669-4045.
Bonjour les Kids French for Young Children
Learning through play and complete immersion with a French native speaker. You, a family member or care giver, and your children will attend a 45 minute with a wide variety of activities such as story time, songs, art, games, crafts on a weekly or bi-weekly basis. Children learn the second language in a natural way in everyday classroom conversational situations and through subject content instruction. Please contact Anne Thenin at annethenin@bonjourleskids.com or (603) 943-6394 Or visit the website at www.bonjourleskids.com
Chinese Classes
The New Hampshire Chinese School of Culture & Languages offers Chinese language classes for kids and adults at various locations in New Hampshire. New classes will be starting every month. For more information, please call 603-557-3836 or check the school website at www.nhchineseschoolcl.org.
German Language Classes
The NHGA German Language School is an enthusiastic non-profit organization of teachers with a goal is to teach the German language and culture across New Hampshire. Our classes are offered on week nights in Manchester, NH for students that wish to expand their language after-work and school. You'll find our teachers have a deep understanding of the German culture and lifestyles, many of us have lived in Germany for years and have been teaching foreign languages to students for many years. All classes are held at The Currier Art Center. 180 Pearl St. Manchester, NH. www.nhgermanschool.com, nhgermanschool@gmail.com
Spanish Classes in Derry area
More than Spanish is a unique program in which we combine learning a foreign language
with all the fun and excitement of playing, singing, dancing, puppet shows and Hispanic arts & crafts. Our progressive program offers different levels depending on the age and ability of the student. Each session is held for 12 weeks, starting a new session every 3 months. Classes are small (max 12 students) with a duration of 50 to 55 minutes. The cost per class ranges from $10 to $15 per student. We also offer in-curriculum classes that meet during regular school hours.The cost per 60 minutes is $75. Research reveals that children are most receptive to language learning between birth and age twelve. If you think you may be interested in starting a More Than Spanish program, please contact me at (603) 479-2503. Will travel within 30 miles of Derry. Mariela Di Tullio, Academic Director/ Teacher, www.morethanspanish.net
Classes and Tutoring in Nashua
Educational Success Tutoring provides small group classes, individualized tutoring in a variety of courses and SAT/ACT prep tutorials. Through a combination of direct instruction and independent learning, our day program allows homeschool students to enroll in classes to meet the needs of their individual curricula. One on one subject tutoring is also available to help students and parents supplement any challenging areas in their studies. Located in Nashua, please call 603-886-0825 or visit www.nhtutoring.com for more information.
Barbara Bald, a teacher living in Alton, offers the following "classes" and many more. Artful Science: Try your hand at fieldsketching, making wildflower crafts, leaf stationary, sandpainting, eye-glass pins and lots more.
Seeing Through Native Eyes: Enter the world of the Abenaki Indian; learn to see through owl eyes, foxwalk, make friendship bundles and medicine pouches; learn about the medicine wheel and ceremonies that celebrate earth's gifts. Where's Your Head? Hone your skills of predicting, explaining causes, making decisions, solving problems and judging how reliable a resource is. Kaboom: What isn't matter? How about a compound? Mixture? Element? Come see what chemistry you can eat. "I hope you find my adventures enticing enough to join me. Remember, this is a sampling only. I'd be glad to mix and match ventures to best meet your needs. Some classes are age-specific; most can be adjusted for different ages. Classes can run between 1 ½ and 2 hours long. We can meet once a week for 1-6 weeks, depending on your schedule." Literary/science adventures, also offered for children ages 4-9, include the reading of two books and a science component that introduces listeners to a real animal related to their stories. For more details, contact Barbara Bald at B & D Associates 875-3353
Science and Environmental Eduation in Amherst
Amherst Recreation offers environmental and science programs to homeschoolers throughout the school year at the Peabody Mill Environmental Center , an environmental and science education center abutting almost 600 acres of Joe English conservation land in Amherst , NH . We offer monthly homeschool programs for ages 3-14 on the 3rd Tuesday of each month through the school year and customized outreach programs taught at PMEC or off site. All programs meet the NH Framework for Science Literacy and can be customized to meet your needs. Please visit www.amherstrec.org or call us at 673-1141 for more info.
Dinosaur Exploration Field Trip–
$8.50 (10 students at a time; 2nd-5th grade, parents may accompany younger children) offered by The Learning Depot, Evelyn Tatro, M.Ed., Route 11, 51 John Stark Hwy, Newport, NH 03773
Call or email for more information 603-863-5111, thelearningdepot@yahoo.com.
Field Trip Idea–Visit a Dental Office
Perry, Weigand and Gurwell Family Dental Care is available to host field trips for homeschool groups to visit our dental office in Antrim, NH. Please contact Lorie at 603-588-6362 or financial@antrimsmiles.com to schedule a field trip tour to learn about dental health.
Kroka Expeditions, based in southern Vermont, offers two alternative High School semester programs for grades 10-12 and the post graduate year. Students in the Vermont Semester ski the length of Vermont from south to north during the winter months, build a wood/canvas canoe in April, and canoe back down the Connecticut River in the spring. Students in the Vermont-Ecuador Semester travel to Ecuador to spend time on the instructors' family farm, then move into the rain forest to live with and learn from indigenous people, and wrap up their semester by climbing the volcano Cotopaxi.For more information contact Kroka Expeditions at (802)387-5397 or visit our website www.kroka.org
Mosaic Explore is a secular, inclusive enrichment program offering homeschool students a place where they can meet to learn, discover, experiment, collaborate and have fun while following their interests. We offer classes in Arts, Engineering, Science, History, Writing and more. Parents together with their students can mix and match from an a-la-carte menu of classes without feeling obliged to make a whole year commitment.
Classes will be taught on Wednesdays in the Educational Center of the Unitarian Universalist Church of Manchester, NH in 4 terms of 7 or 8 weeks each, starting September 10th, 2014. To find out more about our program and register please visit us at www.mosaicexplore.com
New Hampshire Rivers Council
We are a statewide river organization dedicated to protecting the rivers and their resources in New Hampshire. We have a special volunteer program called River Runners which teaches the recreating public how to identify invasive aquatic plant species in our rivers and provide that information to the state for response. We can present a program to homeschoolers in a centralized venue. Please visit our organization's website at www.NHRivers.org and click on River Runners to learn more about our program. We welcome the opportunity to provide this free training to you.
Writing Workshop Classes are available for all ages, focusing on the fundamental elements of writing, stressing reading comprehension, paragraph construction, formulating essays and developing organizational writing skills. Families, homeschool groups, teens and adults are accepted. Everyone welcome: I celebrate diversity and encourage students with learning challenges. Contact Poppy Johnson at poppyjohnson55@yahoo.com for details. Classes are available in the Seacoast area.
New Hampshire Historical Society in Concord
Resources for homeschoolers:  The New Hampshire History Curriculum, Grades K-6, available online
www.nhptv.org/kn/nh/home.html
Guided Museum tours and lessons  https://www.nhhistory.org/
Math Enrichment in Nashua
Develop Problem Solving and Critical Thinking skills through Math. Math is one of the subjects that if not taught with passion could be perceived as hard and uninteresting. Math is not only about operations, fractions and decimals. It is about day to day problems that get solved using math skills. Most children do not like Math because they don't see the value behind it and most times they are not taught correctly.
At ThinkForFun, we want to show students why Math matters, how it could actually be fun and rewarding to do problems, and how solving a problem correctly is as much fun as winning in a video game. We believe in teaching, group learning, group challenge, friendly competition, and practice to nail the concepts. The amount and depth of the topics we cover at TFF will challenge the smartest student. More information can be found at www.thinkforfun.com. 74 Northeastern Blvd., Suite 22B, Nashua, NH 03062, info@thinkforfun.com, (603)318-8667
TutorAction. Small group and individual sessions where children ages 5-9 work on a variety of academic and social skills through interactive games and fun with their peers and tutor/leader or one-on-one. Children can learn all the skills they need for reading, writing, and math by playing games specifically designed for these skills. Small group sessions up to 4 students and individual tutoring sessions available. Set up your own group or, children can be grouped according to
times/location/needs. For more information, please contact: Gianna Alden, M.Ed, Early Childhood
Education, Rye, 603-436-1033, mgalden@comcast.net
LIVE Online Math
LIVE Online Math offers classes for students in the upper-elementary grades through high school. Students meet face to face with a LIVE instructor in real-time and participate in a "web meeting". A certified, experienced teacher presents material and guides students through a traditional math curriculum using video, audio, and an interactive whiteboard. This virtual classroom functions similarly to a normal classroom. Please visit www.LIVEonlinemath.com for details and demo videos that show how the online classroom functions.
Sign101 Beginning sign language for all ages Sue Rouillard, M.Ed teaches beginning American Sign Language and is available to provide classes to home schoolers. She teaches all ages from birth on up and can plan lessons and vocabulary around the current theme or topic of study. American Sign Language is an accepted second language and has many other benefits. She is located in Littleton, NH but will travel with a couple of stipulations such as number of people in the class, and if they are quite a distance from here, I would need to tack on a travel fee. My class fees are $10/person/hour for 1-5 students. Six or more students would be $50/hour no matter how many students. Please contact Sue at sue@aslsign101.com, 669 Union St, ste 4, Littleton, NH 03561. 603-991-2376.
Spanish Classes My name is Rosa Blais. I am a certified Spanish Teacher in the state of NH and a former Homeschool mom. I am interested in teaching Spanish classes to all ages and levels. I live in Gilford, NH. Please call me or e-mail me for more information if you are interested in learning Spanish. 520-1708 or rjma64@gmail.com
Technical Training
The HACTC is a regional technical center that serves junior and senior students alike through out the upper valley of Vermont and New Hampshire. Programs that are offered are Industrial Mechanics and Welding, Natural Resources, Building Trades, Engineering Architectual Design, Business Technology, Computer Technology Applications, Finance and Business Management, Allied Medical Services, Human Services, Cosmetology, Culinary Arts, Auto Technology, Collision Repair and Refinishing, Design and Illustration and Media Arts. If interested please e-mail Mr. Flory at Florya@Hartfordschools.net or call 802-295-8620 ext 305
Writing Classes for Kindergarteners to 5th graders
Barbara Willis teaches writing to emerging writers K – 5. She will work with students individually but would prefer small groups of four to eight. Classes include writing across the curriculum as well as poetry, letters, projects and true life experiences. Students can meet at her home in Concord and would then travel to a variety of places (the park, the State House, the river) to write. Barbara is a retired K – 5 teacher with 36 years of experience. Contact her at BW03301@aol.com, 21 Court Street, Concord, NH 03301.
Art and Music
Art for All Ages Laura Zorawowicz is a Manchester area artist and certified art educator offering visual arts classes. Classes are offered in basic drawing technique, painting, and mixed media and can be structured to fit students' need and interest; lessons will actively incorporate the elements and principles of art and design as well as art history and culture in a dynamic way that is relative to the student. Private or small group lessons are available at Laura's home, and rates are affordably based on the number of students and length of the lesson. She has experience in public, museum art center, and Montessori environments, as well as with homeschool families. For more information please contact Laura at 603.303.6415 or through email at l.zorawowicz@gmail.com.
Art Happens offers classes in painting, drawing, mixed media, sculpting located on the west side of Milford, NH in the Pine Valley Mill – a beautiful, inspiring, Historic mill building. Art Happens would love to create a class for homeschoolers in our area. We have wonderful, professional instructors who could create classes to suit the artistic needs of all ages and levels.We would love to talk with you or any folks you know who may be looking to fulfill any Art requirements and/or desires.
Please contact Karen & Liz, 603-654-2287, www.ArtHappensNH.com, www.twitter.com/ArthappensnhArt, www.facebook.com/ArtHappensNH. Art Happens, 37 Wilton Road, Milford, NH 03055
Art Classes in Nashua
Beck's Arts Express, 89 Amherst St, offers art lessons, homeschool classes, parties, and camps to children and adults of all ages. We offer formal fine art instruction from qualified art instructors at an affordable rate. Students learn everything from drawing and painting to clay and digital photography! For more information check out our website www.artsexpressnh.com or 603-566-1393.
Learn to Think Like an Artist: An intensive skill-based art program designed for homeschooled students aged 12 and up, based on state visual arts framework. Small studio classes in drawing, painting and mixed media. One on one tutorial classes. Portfolio development for specialized schools or college applicants. Art appreciation/Aesthetics/Artist Studio visits/ Museum visits. Lisa Charkey is a Brattleboro native and has made Brattleboro her home here again since 2007. She received an interdisciplinary degree from Marlboro College in Art and Anthropology and holds a graduate certificate from Parsons School of Design / Bank Street College of Education, New York and is a State Certified Art Teacher in NYC, Mass, and Vt. For information about classes contact Lisa at lcharkey@yahoo.com or (802) 490-0233
Purple Porcupine Art Studio is a private, at home studio located in Bedford, NH. Watercolor, Acrylics, Mixed Media and Outdoor Sessions! Take your pick, and sign up now. Only four students per class. All classes are held at a private studio in Bedford, NH. The classes begin the week of September 5th, 2016. All materials are provided.
Acrylics Weekly: Mondays at 9:30am and 5:30pm. Age: 10 and up. Cost: $30.00 per class, or $120.00 for four sessions prepaid. Class size is limited to four students.
Watercolor Weekly: Tuesdays at 9:30am and 5:30pm. Age: 10 and up. Cost: $30.00 per class, or $120.00 for four sessions prepaid. Class size is limited to four students.
Mixed Media Weekly: a little bit of everything! We'll draw, we'll paint with watercolor and acrylics, we'll experiment with ink and collage. Thursdays at 9:30am and 5:30pm. Age: 10 and up. Cost: $30.00 per class, or $120.00 for four sessions prepaid. Class size is limited to four students.Art Weekly for kids 5-9 y.o.: Wednesday at 10:00am and 5:30pm. Cost: $25.00 per class, or $80.00 for four sessions prepaid. Class is limited to four students.
Private Lessons: If the schedule above doesn't work for you, but you still would like to take classes, contact me to set up private lesson! $35.00 per class, or $130.00 for four sessions prepaid.
Outdoor Sessions: Friday, Saturday, and Sunday mornings we'll be holding outdoor painting sessions in scenic location! If you would like to join us painting the waves at Wallis Sands, sketching the streets of Portsmouth, or setting up our easels in a farm field, let me know. Have a place in mind? Contact me to set up your sessions. Outdoor lessons are limited to five students per class. All materials are provided. Age: 10 and up. Cost: $40.00. For more details please visit PurplePorcupineArtStudio.com , or e-mail Contact@PurplePorcupineArtStudio.com
Home School Art Classes, Pickpocket Arts at Winterwood Farm
Pickpocket Arts at Winterwood Farm in Brentwood NH offers art lessons throughout the academic year for homeschool student groups in the Seacoast area. In a wonderful setting, owner and Visual Arts Specialist, Bonnie Porter brings over 30 years experience teaching art in grades K-12. Student artists may develop their skills and grow their creativity in the four major areas of drawing, painting, printmaking, and pottery/sculpture.
Sessions this year are 8 weeks in length with classes that meet weekly on Tuesday, Wednesday, or Thursday morning or afternoon for 2 hours. Fall: September 6 to October 27 and November 1 to December 22. Winter: January 3 to February 23, Spring: March 7 to April 27 and May 2 to June 22.
Tuition per session, that includes all supplies, starts at $18/hour payable weekly with a 10% discount for family members or full payment for a session in advance. Single drop in classes are $50/2 hrs. For scheduling and additional information contact Bonnie at 603-475-1084 or email to pickpocketarts@gmail.com. References available. Also visit our website at pickpocketarts.com for more information on class descriptions, summer art classes, private lessons, gallery, and artwork for sale.
Art Classes for Homeschoolers at Wild Salamander in Hollis
We offer a number of homeschool classes each session as well as many additional classes at convenient times throughout the day. More info at www.wildsalamander.com.
Art Classes at Paint pARTy in Windham
We are offering two four-week classes on Wednesdays from 1-2:30. One class will be for grades 1-4, taught by Kathy Mota, and the second class will be for grades 5-9 and taught by the owner of the company, Sherry Burnett.
Each Wednesday, kids can come in, learn about the great Masters of Art and then do an art inspired activity. At the end of our 4 weeks we will have a small gallery showing for all friends and family to come see what we've done! The price per child is $80 (for the entire 4 weeks) all supplies included! For more info email info@paintpartynh.com or call 603-912-5441 and check http://www.paintpartynh.com/.
Paint for Fun in Dover is a plaster art studio and also offers art lessons. Homeschoolers are invited to attend a class for $6.00 and that would include all materials for 1 hour. Patti Spinelli, http://paintforfun.net/
Drawing and Zentangle™
Diane Lachance resides in Contoocook/Hopkinton NH and has been a homeschool parent since 2001. She offers instruction in drawing as well as in Zentangle™. Drawing instruction is focused on how to draw what one sees, accurately. A variety of techniques are taught which enable the student to accurately judge composition and translate scale onto paper. Drawing is from real life, photographs, pictures, other media, or the artist's imagination. Zentangle is a stroke by stroke approach to drawing some amazing graphics with pen. This art form quickly and effectively demonstrates depth, contour and light, all in a short lesson. Contact Diane Lachance, call 603-746-3173, or email diane.lachance@comcast.net. To learn more about Zentangle: www.timetotangle.blogspot.com.
Art Classes Special time slots for homeschoolers at Meadowedge Art in Bernardston, MA. More info at http://www.meadowedgeart.com
Art Classes at Peggy's Palette in Somersworth
Peggy Hepburn offers instruction in a variety of mediums from basic drawing, working in pen and ink or charcoal, painting in oils, watercolor, pastels and mixed media. Private, semi-private and group sessions are offered.
For more information please contact Peggy at 603.692.2540. http://www.peggyspalette.com
Art classes in the Amherst area for 2nd-6th grade students. Students explore art from around the world and throughout time while exploring a variety of media. My classes begin with fine art examples and a brief discussion and then the art supplies come out and students create a project based on that week's theme. All supplies are included. More detailed description of my classes can be found at: http://createartwithme.blogspot.com/p/art-classes.html. References are available upon request. Email me at brandie.pettus@comcast.net or call me at 603-801-1605 for more information.
Classes at Studio 550 Art Center in Manchester
Pottery and Clay at Studio 550 ART CENTER
Open to ages 5 and up, Studio 550 offers home schooling students a chance to play in clay. The class will cover both wheel work and hand building, basic fundamental techniques and a self-guided personal project. Younger students will focus mostly with hand-building. Older student will have the opportunity to work on the wheel. Studio 550 also offers drop-in parent and child clay workshop every Saturday. Please see www.550arts.com for current class information and registration.
Stained Glass at Studio 550 ART CENTER
Open to mature students ages 13 and up. (There will be glass shards and safety is important.) Students will learn the basics of stained glass, from creating the design, to cutting the glass and soldering the pieces together. See www.550arts.com for current class information and registration.
The following classes are new:
African Dance and Drumming – Taught by Theo Martey of Ghana, learn to make and move to the rhythms of West Africa! Theo supplies all the drums, but students are welcome to bring their own. He is wonderful with kids of all ages.
Aikido – Aikido translates to "the way of harmony". It is a Japanese martial art that involves rolling, joint control, and proper body movement. The basic idea of aikido is that one harmonizes with the energy of an opponent's attack and uses that energy to diffuse or control the situation. Kids under 18 practice for free. This class is led by the Granite State Aikido Club (gsaikido.com). It is appropriate for students 8 and up, but older kids may get more out of it.
If you have any questions about any of these classes, please do not hesitate to call, email, or stop by the studio. The studio also offers these classes and more for adults and is also open to hosting studio birthday or any occasion parties (for kids or adults). More information about the studio can be found online at www.550arts.com
Music and Theater
Concord Community Music School, 23 Wall Street in downtown Concord, NH, is a "home for musical friendships"! Its mission is to foster a sense of community through music by providing the fullest possible array of musical experiences for people of all ages, musical abilities, and backgrounds. The Music School offers musical instruction, performance, and participation, in a musical environment that is welcoming and offers access to all. The School's 1,400 weekly students have ranged in age from 6 months to 90 years and come to the School from more than 100 communities in four states. Click for info about individual music lessons; Purple Finches Youth Chorus; music therapy; and early childhood programs; For more, visit ccmusicschool.org or call 603-228-1196.
Interested in learning to fiddle or in joining a folk ensemble? Liz Faiella is a homeschool alum and Dartmouth College grad who is now teaching individual and group fiddle lessons at the Concord Community Music School and at her studio in Northwood, NH!
Drawing on on traditional fiddle styles and classical violin technique, Liz teaches several kinds of fiddling including bluegrass, Celtic, old-time, New England contradance, and more. She is available to teach students of all ages and ability levels. For more information, please contact Liz at emfaiella@gmail.com or (603) 724-0319. Her brochure is available here: http://lizanddanmusic.files.wordpress.com/2014/10/faiella-fiddle-brochur…
The Concord Community Music School's Folk Department also offers a number of ensemble opportunities, as well as lessons in other folk instruments including mandolin, banjo, guitar, and ukulele. For more on the Music School, visit ccmusicschool.org.
Liz and her brother, guitarist Dan Faiella, perform as a folk duo playing Celtic and New England music. They have shared the stage with well-known folk musicians including David Surette, Randy Miller, Dudley and Jacqueline Laufman, and Grammy winner Dan Zanes. You can hear their music and read more about them at lizanddanmusic.wordpress.com.
Guitar in Bedford North Main Music in Bedford is offering a 6-week beginner guitar after-school program this winter, from January 9 through February 20. Guitar lessons for 8 to 12 year-olds will be held on Thursdays from 4:30 to 5:30; lessons for those 12 and up will be held on Thursdays from 5:30 to 6:30. Students may use either an acoustic or electric guitar, and will learn how to pick, strum, do warm up exercises, and play their favorite songs.
Tuition is $140 per child. Space is limited, so pre-registration is encouraged. To register, or for more information, call North Main Music at 603-505-4282 or visit www.NorthMainMusic.com.
Acting for the Camera workshops
brought to you by Whitebridge Farm Productions. YOU – ON SCREEN – NOW. The only way to really practice the craft of Acting for the Camera. Year-round six-week sessions are available for this on-going, hands-on, on-screen workshop taught by New England professionals which allows you to get truly comfortable with yourself on the big screen as you gain confidence and skill. Challenge yourself at your level of experience while preparing for potential future opportunities. Designed by Whitebridge Studios to increase talent pool for productions.
Youth sessions available in Concord (Mondays) and Manchester (Tuesdays) beginning September 14th. Participants who have completed this program are invited to enroll in THE SCREEN TEST workshop with Academy Award winner Ernest Thompson. Please contact us at 603-744-3652 or Lori@WhitebridgeFarmProductions.com for more information.
www.WhitebridgeFarmProductions.com
General Music Classes for elementary students in grades K-6. Singing, playing percussion instruments, composing, movement, etc. There is an opportunity to start a chorus depending how many students are interested. Willing to set up classes within 40-45 minutes of the New London area. Please contact Allison Campbell, allicamp26@yahoo.com.
The Middle New Hampshire Arts and Entertainment Center is excited to announce its new music education program, The Middle Music Academy! We are currently offering private lessons in voice, piano and guitar. We also offer multi-student classes in Music Theory, Voice, and Starting a Band. Classes are frequently added. Please call 603.934.1901 or email musicacademy@themiddlenh.org for more information or to enroll.
New Hampshire Independent School of Music
Lake Winni Overnight Music Camp, music classes, private lessons and ensemble programs including a Children's Choir, Jazz groups, and Home School Band/Orchestra program. Located in Sandwich NH, serving the Lakes Region and surrounding communities. Find out more online at
http://www.nhisom.org/ or call 603-284-6550.
The Palace Youth Theatre in Manchester, New Hampshire is one of the largest youth performing companies in the area and is growing every day. With opportunities for both youth (ages 8 – 12) and teenagers (ages 13 -18) the Palace Youth Theatre offers programs for actors of all levels with varying levels of commitment. We offer classes in singing, dancing, and acting through our PYT Arts program. For students who are serious about theatre, we also have the Palace Theatre Apprentice Company & the Palace Theatre Teen Company. http://www.palacetheatre.org Contact Info: Andrea McCormick, Artistic Director of the Palace Youth Theatre, pyt@palacetheatre.org 603-668-5588
Tuck's Rock Dojo, a music school in Etna, NH
BAND PROGRAM:
The Dojo beside offering one-on-one lessons the school also offers a band program – where like minded youth musicians get together, form a band, learn the music that speaks to them the most and perform these in real life settings (like a concert at the Lebanon Green, or at the areas restaurants, or Tupelo Music Hall, or the CHaD Half Marathon) – Over the past 7 years we had many home schoolers coming to learn at the Dojo – and excelled musically while connecting with other kids/teens.
Learn more at http://www.tucksrockdojo.com/. Tuck's Rock Dojo, 3 School House Lane, P.O. Box 213, Etna, NH. (603) 727 4194
DMS Music Education provides live online group music lessons to Home School organizations. We have a three minute video on our website that covers all the important information. It can be viewed on our home page, at: dmsmusic.education
Feel free to pass this information onto your specific organization, or contact us directly at: info@dmsmusic.education
Save
Save
Save
Save
Save
Save
Save
Save